When You're In A Car Lockout, Our Car Locksmiths Are Always Close At Hand!
This is the last thing that you want to happen to you. You are on you way home and for some reason you can't get into your car. Maybe you lost your keys or maybe they are locked inside. Whatever the case, it is not fun trying to figure out how to get back in. Before you try something crazy like using a coat hanger to try to pull the lock open, take a look at this short guide.
Step 1: Confirm that you are really locked out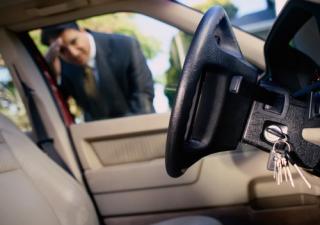 This might sound a bit silly, but most of the time when people think they are locked out, they actually are not. Check all the doors and the trunk too. It possible one of them might actually be open. People tend to only check the driver door, and neglect to think about the other locks. It is possible one of them has been malfunctioning or for some other reason just left open.
The trunk is another great option because most of them have a feature where you can push down the backseat to have access to your car. If this is the case, you can simply crawl through!
Another option you may is if your car has Onstar or a similar type roadside service. They can actually send a signal to remotely unlock your vehicle.
Step 2: Don't Try Internet Life-hacks
There are countless articles on the internet with suggestions as crazy as attempting to use your shoes laces, a coat hanger, or a steel rod to try to jimmy the lock open. Besides the fact that you have to be incredibly talented for any of these solutions to potentially work, many of these techniques may actually cause damage to your car that may not only be expensive to fix, but also jeopardize the safety of your automobile.
In addition, the majority of cars are equipped with alarm systems to prevent people from breaking into vehicles in a similar way as you might be trying to get back into your car. There is a very strong possibility that you will set off your alarm and add a wailing, high-pitched sound to your list of problems.
Step 3: Deescalate the Situation
It is important to remain calm. But this can be a bit difficult if you are experiencing any of the following:
A child or pet is locked inside
The engine is running
You are stuck on the side of a busy road
The weather is bad
Although these situations are stressful, the most vital thing is that you assess the situation for the best solution.  Remember, your time is valuable so if you have exhausted all other solutions, it may be time to call in for a little assistance.
Step 4: Contact a Professional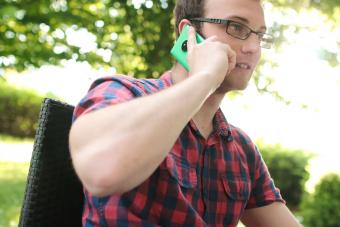 The best course of action is contacting a professional and available emergency car locksmith nearby. These are people whose job it is to solve these exact situations. Whether you are experiencing car lockout from leaving your keys in the vehicle, the trunk, or just plain lost them they can help you.
Keys Locked in the Vehicle
Although this can be the most frustrating of the three because you can see the keys and you just can't reach them, it is actually the easiest to solve. Locksmiths have the experience and tools to carefully pick your locks without damaging them. Then you can simply be on your way.
Key Locked in the Trunk
This is likewise not a big deal. Although most people would assume that the locksmith would pick the trunk lock, this is not the case. Most trunks are tied to the vehicle's electronic systems and attempts to tamper with them will cause the car's electronics to shut down and then you will be unable to start your vehicle until it has been reset. For this reason, the best action is to go through one of the doors and the try to access the trunk from within the vehicle.
Lost Keys
Although this is the worst problem, it is sometimes the least stressful. With lost keys, you can probably safely leave your vehicle until it can be serviced. Leave or not, you still will need some new keys. When this is the case, locksmiths can help you with car key replacement. They can cut you a new key on the spot regardless of whether you are using a standard, transponder or even a smart proximity key. Not only this, you may strongly want to consider reprogramming your transponder just in case the keys fell into the wrong hands.
Anytime, Anywhere
Unfortunately, problems like these do not tend to happen in the best time or place. Before you call a tow truck to take your car to the mechanic or car dealership, contact a mobile locksmith. They can meet you anytime and anyplace. Does not matter if it 2:00 Am on Christmas Day because we know that you have places you have to go.
Not only this they, can meet you within half an hour. Just 30 minutes. That is the same amount of time that it would take for a tow truck to show up and they can provide the service you need on the spot. It can take as little as fifteen minutes to get you back in your vehicle and not only that the service is very affordable.
Get Back on the Road Now
What are you waiting for? Stop worrying and start getting back on your way. It all begins by calling an certified car locksmith. If you are locked out then call us now!