Nationwide Commercial Locksmiths
Looking to install a new Keyless entry lock or surveillance system in your office? Our commercial locksmiths are fully licensed and insured to service all your office locksmith needs 24/7. Call today for unparalleled lockmith services for your office!
Locksmith Services for Offices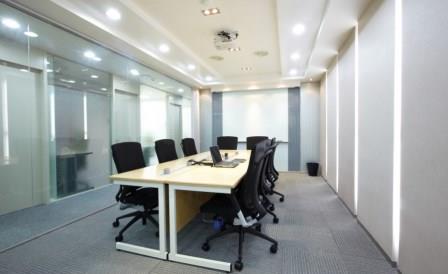 We offer a full range of services to our commercial locksmith clients, including the following:
Lock repairs for locks that are fully broken or reduced in function.
Replacement locks for locks that are broken beyond repair or that need to be upgraded for security purposes.
Office lockouts when you have been locked out of your business accidentally.
Commercial lock rekeying or changes in the event of evictions or foreclosures.
Duplication of keys for fellow owners, tenants, or employees.
High-security keys for premises needing extra security.
Specialty locks for hotels and offices to allow keycard access.
Safe and vault installation and services to help you keep your money and valuable documents safely put away.
Security cameras and alarm systems to give you a greater sense of peace. 
Our Office Locksmiths Are Here to Help
Your business is your most important asset, so it makes sense to take great steps to protect it.  While you can hire security guards to patrol the grounds, the best step you can take to protect your business against theft is seemingly the most basic, locks. Guarding your commercial property protects you, your investment, and your employees. Our licensed and bonded technicians can come to your place of business to install, repair, and rekey your locks; they can also offer other security solutions. 
We can work with all sorts of commercial buildings, including hotels, office buildings, apartment complexes, universities, schools, churches, hospitals, and more. 
Your Commercial Locksmith Needs
We understand that businesses have different needs from those of our residential clients.  We offer many services that are specialized to best serve specific types of businesses, such as the specialty locks and keycard systems we can provide to hotels.  When you call us, let us know what type of business you run so we can offer you the best solutions for your needs.  
Our specialists are knowledgeable, highly trained, and experienced, which allows them to give you the best possible advice and service.  The technicians who work with you can tailor their products and services to meet your budget while still providing you with the safety and security that you require.  Our nationwide commercial locksmiths are available 24/7, so they are always there when you need them, ready to offer you the best and most technologically advanced solutions. 
If you are in need of a commercial or office locksmith, we'll deliver the solutions you need. Contact us today!