Call Us When You Are In A Home Lockout
Home lockout can happen to anyone.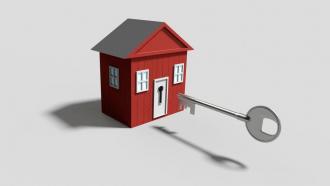 It is not the most desirable situation, and it usually happens in the worst possible moment, when you really have no time for any unexpected events to handle, but there really is nothing to feel embarrassed about. And you shouldn't worry too much as well. With emergency locksmith services, you can quickly get rid of the problem and enter your home, office or car again.
 House Lockout Situations That Need A Fast Locksmith Service
The reasons behind being locked out your house, apartment or car can be different and most locksmiths have heard probably dozens of similar stories. Some people just step outside to get something from the car or collect their mail and forget the keys, ending up with no way of entering their home with the keys trapped inside. Others simply forget their key and run out to work, and only realize that when they return home and find it locked. Other times, the key just breaks in the lock or the door lock itself is stuck or broken and the key doesn't work. All these situations may happen to busy, stressed out people, even when they are well-organized and collected. You can get locked out of your home, office or car. Whichever it is, you should definitely call for reliable locksmith services.
Call Our Nationwide Locksmith Hotline 24/7 When You're Caught Out In A Home Lockout
A good thing to do, even right now as you are reading this, is to prepare yourself for a lockout and save our emergency locksmith services number in your cell phone. This way when you are in a lockout situation, you already have the contact and can call for help immediately. That is, of course, if you happen to have your phone on you. Very often, when locked out of your home after stepping out just for a brief moment, people not only leave the key inside, but also their phones and wallets. If this happens, just ask a neighbor or a passer-by to use their phone, find the number on the internet and call for help.
In some cases, you might try to find a way back into the house or apartment by going in through an open window or open back door. However, it is very rare that these solutions are safe; you can hurt yourself and end up in even more trouble. Also, never try to pick your door locks on your own or force the door to get back in. This may look easy in the movies, but really, it is not safe and you need skills to do it properly, especially in case of the modern technologies used for some locks now. So if no easily accessible window is open, don't try your luck and just call for professional assistance.
Usually, in a home lockout, you'll need a residential locksmith to pick the door locks and then re-key or replace them. When you get your door locks replaced, you will be given a new set of keys. Whereas, if the door lock only needs re-keying, the locks will stay the same, but you will get a replacement key. Consider getting a duplicate key cut as well. A duplicate key can be hidden in a safe spot around the house or kept by a friend or neighbor you trust, so the next time you find yourself locked out of your house, you will save time and money and just open the door with the extra key, instead of changing door locks or getting replacement keys for the whole family. Alternatively, you can ask the locksmith to install a combination lock on your door, which does not need a key at all. These systems work well for people living with their families, as all you guys need to do is to memorize the combination and the door unlocks. These door locks can be also connected to a more comprehensive security system. Ask our locksmith for the details.
Our Locksmiths Can Arrive Anywhere In Under 30 Minutes!
Are you in a lockout right now and not sure what to do? Take a couple of breaths and relax, we offer professional locksmith services available any time of day or night to help you out in situations like this. Call our emergency locksmith services and describe the situation. Don't forget to tell our operator that you are in an emergency. This way, they will prioritize your call and have the locksmith team come to your door as soon as possible. If your child or pet is stuck inside, you might also want to consider calling the police who are authorized to get inside in case of such emergencies.
When you call 24/7 Nationwide Locksmiths, you will always get information on the estimated cost of the repair, depending on which service you will need exactly, and the distance between our team and your location. We offer help with picking the door locks in homes, office buildings and all types of vehicles. We can also repair the locks, replace them and provide you with a replacement key. You can also call us if you experienced a break-in or simply when a broken lock needs repair or replacement. We operate fast, as we understand how important it is to repair locks quickly and not compromise security. Our team of professional locksmiths can also advise you on any security issue you might want to inquire about regarding your home, workplace, office, car, motorbike and many more. We offer truly comprehensive service and are always ready for even the most unconventional challenge.
Our 24/7 locksmiths are always ready to help even in the most unconventional situations.