Easy and Time-Proven Office Lockout Prevention Tips
Office lockout could result in losing much of your business when you fail to open in time. Office lockout comes about when you have lost, misplaced, or broken your keys in the lock. Thousands of people find themselves locked out of their offices and small businesses, but you can get access to the office by calling a locksmith. However, there are certain things you can do to ensure that you reduce your chances of locking yourself out of the office again.
We contacted various business owners and the employees entrusted with the office keys and gathered actionable tips on how to avoid an office lockout scenario. We also have a set of professional locksmiths who have seen every lockout situation under the sun, and they are at hand to get you out of the tricky situation within minutes.
Most people when faced with an office lockout, they will
Break a window. While it might seem to be the fastest solution, someone could seriously get hurt, and the costs of fixing the window could run high
Try to pick the lock. This is another bad idea; while you might have seen YouTube videos on how to pick locks, do not try it especially if you are not an experienced lock picker. Tinkering with the lock could damage it beyond repair and passersby could think that you are trying to break in, how you will explain that to the police.
Panic. By now, you are running late, and customers are frustrated, more so, you are getting anxious, and it is easy to start panicking. Take a few breaths, google the contact of a locksmith near your location, and call them right away.
Leave the scene after calling the locksmith. This is not advisable, probably, the locksmith will be at your location within 30 minutes, and they will not commence work before there is a representative.
Preventing a lockout is the best solution that will avoid a lockout situation. Here are actionable tips to prevent an office lockout.
Always Have a Spare Set of Keys
With only one set of keys, you can never be sure of their location; you might show up for work, and they are missing. Always keep a spare set of keys inside a briefcase, computer bag, purse, or any other item of clothing such as the overcoat you are sure to wear every day. This will ensure that you have the key to your office whenever the main set is missing. If you only have one set of keys, ensure that you make duplicates and give them to your trusted employees or co-workers.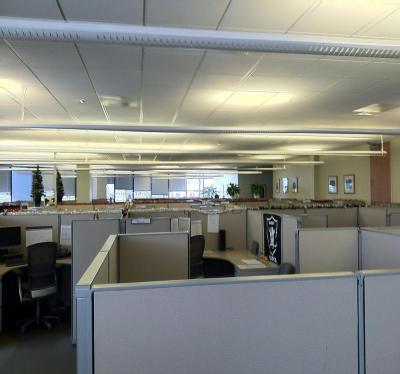 Have a Designated Place for your Keys
You might opt to wear different clothes or use a different bag, and you might forget to transfer the keys. The best place to put your keys is by the door on a hook or in a bowl. This way, you will see them before you walk out of the door when heading to the office.
Attach a GPS Tracker
This tip will work when you cannot remember where you placed them after locking up. If you arrive at the office and find that you do not have them, use your smartphone to see where they are, and you can get them without losing precious time racking your brain trying to backtrack to the last time you had them.
Use Smart Locks
Smart locks do not use keys, and this eliminates a lockout scenario. You can install a biometric smart lock, electronic access card unlocking systems, or one that uses Wi-Fi connection and a smartphone app will operate it with ease. You can program and reprogram the smart lock whenever the need arises.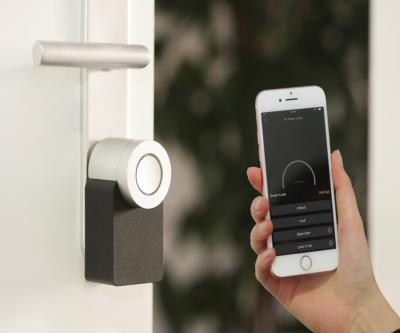 Smart Key Hiding Places
Choose a place to hide your keys, that only you and one or two employees or coworkers can find them. It should however not be the obvious places like under the flower vase or the doormat. These are the obvious places a burglar or intruder will look. We cannot tell you where to hide your keys, who knows if a burglar is reading this post. Brainstorm on the best places to hide the keys where burglars will not look.
Trust a Friend or a Coworker
Showing up at the office only to find a lockout scenario because you are the only one with the keys will inconvenience your coworkers. Find one or two employees or coworkers whom you can trust and give them a duplicate key. This will ensure that you get on with the activities of the day and look for the keys during your lunch break or have a locksmith cut you a new key.
Lock and Key Maintenance
Finally, before you make the switch to keyless entry systems, ensure that you get a locksmith to carry out regular maintenance services on your locks. This will reduce the chances of your key being stuck and breaking in the lock. Of the locksmiths we interviewed for this article, they said that close to a third of the office lockouts they experience is due to damaged locks and keys. The maintenance process involves a professional locksmith cleaning and oiling the lock. Follow the tips above and rule out office lockout in the future.