Remote Car Key or Transponder Car Key - What's the Difference?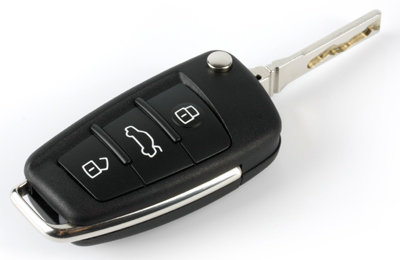 Do you have have a broken transponder key? Was it stolen from you or is it simply missing? If so, then we at Nationwide Locksmith can help you reprogram, repair, or even create a duplicate of your transponder key anytime and anywhere.
If you have lost your key or if it's no longer working, you might wonder why replacing a new one from your dealer takes a lot of time, or why it's quite expensive. But before that, you should first know that there are two types of car keys: a transponder key, and a remote key. A transponder key shouldn't be mistaken with a remote key. While a remote car key can lock and unlock your car, it has a different system compared to a transponder car key.
Transponder vs Remote Key
A transponder and a remote key usually have the same appearance, but the difference can be determined inside the car key fob. Most people who own a car don't know what type of key they have until they need a repair or replacement.
A remote key comes with two levels of security. The first one is the ability to lock or unlock your car physically through the key blade. The second one is the ability to lock and unlock your car remotely with the help of a radio frequency activated through the push of a button. Each radio frequency is specifically tailored to your own car and can even activate the alarm system or close and open your windows. With a remote key, you no longer have to set your car's alarm system or even lock and unlock the doors and windows of your car manually.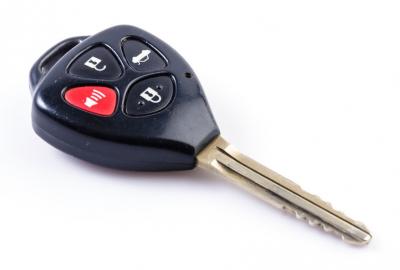 A transponder key also uses radio frequency to lock and unlock your car, however it actually has another level of security included. It comes with an electronic chip which remotely responds to the signal of your ignition lock. This only means that whenever someone tries to break into your car and render the alarm system useless, it will still be impossible to start the engine. For such reason, most modern car thieves would target older cars instead since they are much easier to stole as they don't come with such complicated security. So how can you tell if you have a remote car key or a transponder car key? There are 3 ways to do so:
You ask for the help of a locksmith to open the fob and check it for you
You inquire about your car manufacturer or car dealership
You wrap the fob of your key with aluminum foil and use it to start your car. You can tell if it's a transponder key if your car won't start. This is because the aluminum foil covering your key disrupts the electronic signal which should be transmitted from the key to your car.
What if Your Transponder Key is Missing?
If you lost your transponder key, you need to replace it with a manufacturer approved copy. For this case, you will need our services at Nationwide Locksmith. The entire process of replacing a transponder key without the original is actually complicated. Since each key has its own set of codes and algorithms, only a trained and certified locksmith along with an auto key programmer can fix or completely replace your key. They will also have to enter your Vehicle Identification Number (VIN) and other personal information so your new key won't have a duplicate elsewhere.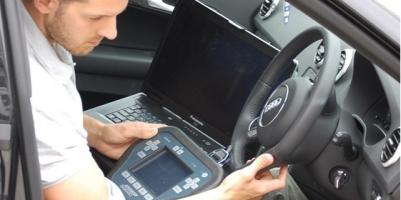 Your car can't detect if you have the original key or a copy, which is why you should know which type of transponder car key you get. Transponder keys are of two types: a zero bitted key, and an encrypted key. A zero bitted key don't have a preset inscription, and can be easily created by inserting your key to our tool before placing a blank key afterwards. An encrypted key, on the other hand, comes with a preset that should be programmed to your car. We can create one by inserting a new key to your car and using a tool to connect to your car's OBD port. With our tool, we can add a unique and encrypted key to your car's security system.
We at Nationwide Locksmith have locksmiths who are well-trained and experienced when it comes to creating a replacement transponder key for your car. When you call for our help, we will send you a professional locksmith to create your new key on the spot!
Got a missing or broken transponder key? Call us at Nationwide Locksmith for help!