What is a Smart Home? The Answers
The forward-thinking employed in the making of 'The Jetsons' a cartoon that ran from the 60s introduced to us a world of smart homes, robots, 3-D holograms and so much more. Over half a century later, the concepts are coming alive and it is projected that by the end of 2018 30% of the homes in the USA will be smart. In this post, we will look at what smart homes are, what makes them smart, and why you should consider one.
First off, the definition of 'Smart' is under much scrutiny because real estate agents are using the term to sell homes that are nowhere near to being smart. Smart homes rely on the phenomenon called the Internet of Things (IoT).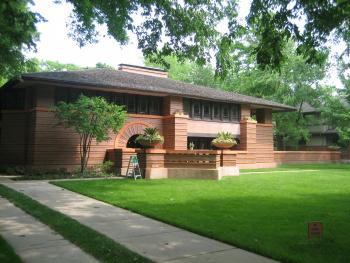 A Smart Home
This is a home that has network-connected products via Bluetooth, Wi-Fi, internet, or other network protocols that are used to control, optimize and automate functions in the home such as security, temperature, entertainment, lighting, and more. Control is done remotely by using a computer, smartphone, tablet, or using a separate system found within the home. In most cases, the smart devices in the home connect to each other through the internet of things.
Most existing homes do not have the features of a smart home, and their best option is to retrofit the smart devices and gadgets to transform the home into a smart home. In recent times, some contractors and architects have teamed up to build smart homes that will not look like a computer lab.
Internet of Things
The smart devices built into a home come available in four protocols Z-Wave, X10, EnOcean, and UPB. You can add on devices with a similar protocol and connect more devices as well as hardware at a comfortable pace. These protocols are compatible with smartphones and other devices that have access to the internet. The devices in a smart home are giving people the sense of purpose to think about conserving the limited natural resources.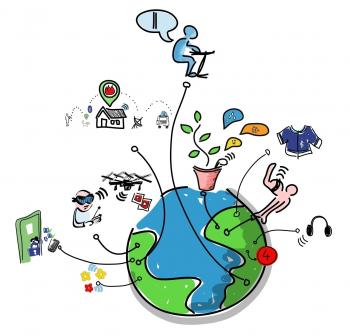 New smart homes now come with built-in devices that give them a heightened awareness by calculating the energy used by the connected devices in the home. Other smart devices are controlled using artificial intelligence or via voice commands. The web-like sprawl of connected products is getting bigger and better, and every electronic can be upgraded with this technology. In a report by Gartner, there could be more than 500 smart devices by 2022 in a typical family home, and 80% of the homes in the USA will be smart by 2023.
Why Turn Your Home into A Smart Home?
We have already looked at what a smart home is and turning your home into a smart home gives it the potential to make it more energy efficient, safer, and more entertaining.
Save Money and Energy
Utility bills are draining the saving accounts of many homeowners and close to 90% of the people's reason for transforming their homes into smart homes s to save on the utility bills. This is possible with automated AC and heating systems. A smart thermostat allows you to regulate the temperature; you can turn the heating, and AC systems off when you are not around, and it will lower your electricity bill. Other smart devices such as the lights connected via IoT will power down when not in use. 
Better Security
Most people feel that with an alarm system that they are safe from burglars and intruders. However, with smart devices such as connected lights, motion sensors, camera, and doorbells can help in making the home more secure. Suppose an intruder makes their way into your home they might disable the alarm and do away with whatever they want. However, with devices, they will deter the intruder before he comes close to the front door.
Less Work for You to Do
You already have a lot on your plate at work, and when you get home, you will have to start on chores. With a smart home, packed with smart devices, you can get home and put your feet up as the smart devices do your chores for you. Today, you can find robotic vacuums, refrigerators that can order your groceries online when you are running low, and so much more.
Make the Home More Entertaining
A home ought to be a place for you to relax. With the help of smart devices, you can explore new ways of being informed and entertained. With connected speakers, and combined with digital assistants that use artificial intelligence, they can offer news, play music, podcasts, and so much more. They will also help you to find a good movie to watch at home or in the cinemas.
Conclusion
Smart homes were for the rich and tech-savvy, but the trend is changing with the smart devices becoming cheaper and more accessible. The increase in demand for smart homes is closely tied to the manufacturing of better smartphones and tablets as well as the evolution of the internet of things, machine learning, and artificial intelligence.
By 2015, the sale of automation systems for use in smart homes stood at $9.5 billion and with 2017 figures yet to be released projections show that sales could quadruple according to CNN, and hit the $100 billion mark by 2021.