Replace Your Car Keys Quickly and Cheaply!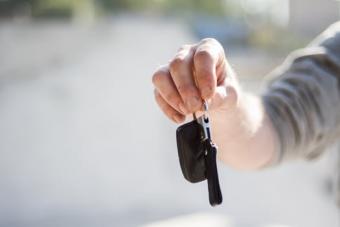 There are many scenarios that might cause you to have to replace your car keys. You check pockets after a long day, and find they are gone. Or maybe you key is stuck in the ignition. Perhaps the key is simply old and bent out of shape. Regardless of how you got there, the most important thing is being able to get back on the road.
Replacement car keys are always a good idea and this short guide will explain to you what you can do to get them quickly and affordably.
Types of Car Keys
The first step towards solving this problem is knowing what type of key you have. There are five general types of keys:
Standard- Usually on older model vehicles and essentially identical to house keys
Transponder- Like a standard key, but with a plastic end on the back which contains a small computer chip which sends a unique signal to your car's ignition. The majority of cars built after 1995 feature transponder car keys.
Laser-Cut- Specially designed keys that feature complex patterns unique to your car.
Switchblade- Keyless entry remote with a key that pops out like a switchblade. This is the most common variety of car key on the market right now
Remote Proximity- Typically found on higher end, new model cars these keys feature smart technology that automatically lock and unlock the car when you are near. They also tend to feature push-button starts and a small emergency key inside them if for some reason the system is not working.
It is also important to note that many of these technologies are used simultaneously. For example, many switchblade remotes also utilize transponders. The best thing you can do is check your car manual and see what type of key that your car uses if you are not sure.
Spare Car Keys
Generally when you purchase a new car, you are given two sets of keys. It always a good idea to have at least two sets, but three is ideal. On the other hand, many used cars only come with one set of keys. Since you have no idea who may or may not have access to a used vehicle, it is always a good idea to consider rekeying the locks or replacing them to improve your security.
In addition, it is important to have a spare in case of emergencies. Particularly when you are utilizing switch blade or remote proximity keys. Because of their complexity, these type of keys are the most expensive to replace and take the most time to replace.
No matter the make, model or year of your vehicle, our locksmiths can create a spare key for you. After you have this spare, you just need to choose the best place to keep it. Generally, it is a good idea to keep at least one spare at home and another at work or with a trusted friend who can bring it to you if necessary.
Having a spare set of keys will get you out of a car lockout scenario. However, if you have lost your keys and you had not made a spare, then you are in for a rude shock. Panicking will not help and you ought to keep calm and recollect your thoughts. In this post, we will look at what you should do when you have lost your car keys. First of let us look at the common types of keys.
Type of Key Lost
Losing your keys in years past was much easier because you could get an extra one from the dealership. Most cars today have technologically advanced keys, and not all keys are universal. This calls you to take note of the type of key you have, to know the proper replacement key you will need.
Transponder Key
This type of key comes with most modern car manufactured from the early 2000s. It is programmed to work only with your car, and it has a keyless entry remote. The difference from the traditional key is that they take the pairing process to a new level. They also improve communication between the devices, and so it improves the security of your car. Despite their increased security, losing your transponder key can be a headache, and replacing the key is costly.
Keyless Entry Remote
These are also known as key fobs, and you might find models that pair it with a transponder key. Newer models have done away with the transponder, and it seems the future is in the fobs. The fobs are in constant communication with the car, and they increase your access to the features of the car. There are tons of advantages of having a car with the keyless entry remote, but they will not cross your mind when you have lost the fob. Like the transponder key, replacement of the fobs is not cheap.
Traditional Keys
These have no integrated technology, and when you lose them, you can just get a new one from the dealership. They are a common feature in the models manufactured in the late 90s and earlier. They are easy and cheap to duplicate and replace, but they lack the technological features found in the transponder and keyless entry remote.
So what will you do when you have lost your keys, and probably you do not have a spare set?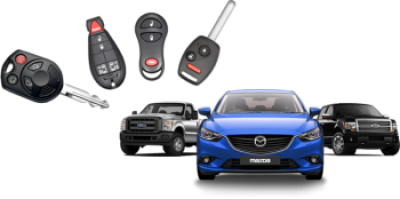 When you cannot find your car keys, you need to remain calm and search your immediate area again. Keeping your anxiety in check will ensure that you are in the right frame of mind to assess your situation and location. There is always a chance that you have forgotten where you placed them. This way you will ascertain that the keys are lost.
Finding A Car Keysmith Near Me
This is one of those chicken and the egg type problems. How do you get to a locksmith if you cannot move your car? And you can't move your car because you need a locksmith. First of all, you cannot go to any standard key copy place. Car keys are much different than your home or office keys and as a result you may need some special equipment in order for them to be replaced or duplicated.
Our mobile locksmiths can meet you anytime, anywhere within twenty minutes. You do not have to worry about missing that important meeting or getting your kids on time. The service is fast too. If you have an existing key and the transponder has not been damaged then replacing it can be done in just a few minutes.
Lost car keys are no problem as well; they just take a little more time. Our reliable car locksmiths have the tools to replace any car key on the spot.
The Mobile Locksmith's Advantage
Anytime you have to deal with a tow truck, things get expensive. Depending on where you live or how far you are from a mechanic, the cost of tow truck can be up to a couple hundred dollars. After this, you still have to figure in service costs.
Further, these shops tend to only be open regular work hours and may be backed up with other projects that they have to do. All of this equals a lot of time and expense just to get you back on the road. Car dealerships are even worse. Generally they charge exorbitant prices to replace keys.
 Not only this, when you are there they always find additional charges for you or may try to sell you a new car. This is the last thing you want to happen when you are just trying to get back to normal life. Skip all this hassle and have one of our 24/7 mobile locksmiths come to your location to meet you now. The service is very affordable, but more importantly, you will save a huge amount of time!
If It Sounds Too Good to Be True...
Most people worry when something sounds too good to be true. But this isn't one of those cases. Our skilled experts have been doing this for years and that is what makes our services so quick and affordable. They can come to you anywhere and have the tools to get any automotive locksmith job done right.
Whatever reason you need a spare key cut on the double, call us and we'll get you back on the road without missing a step!